WordPress Plug-in for PetPoint
PetPress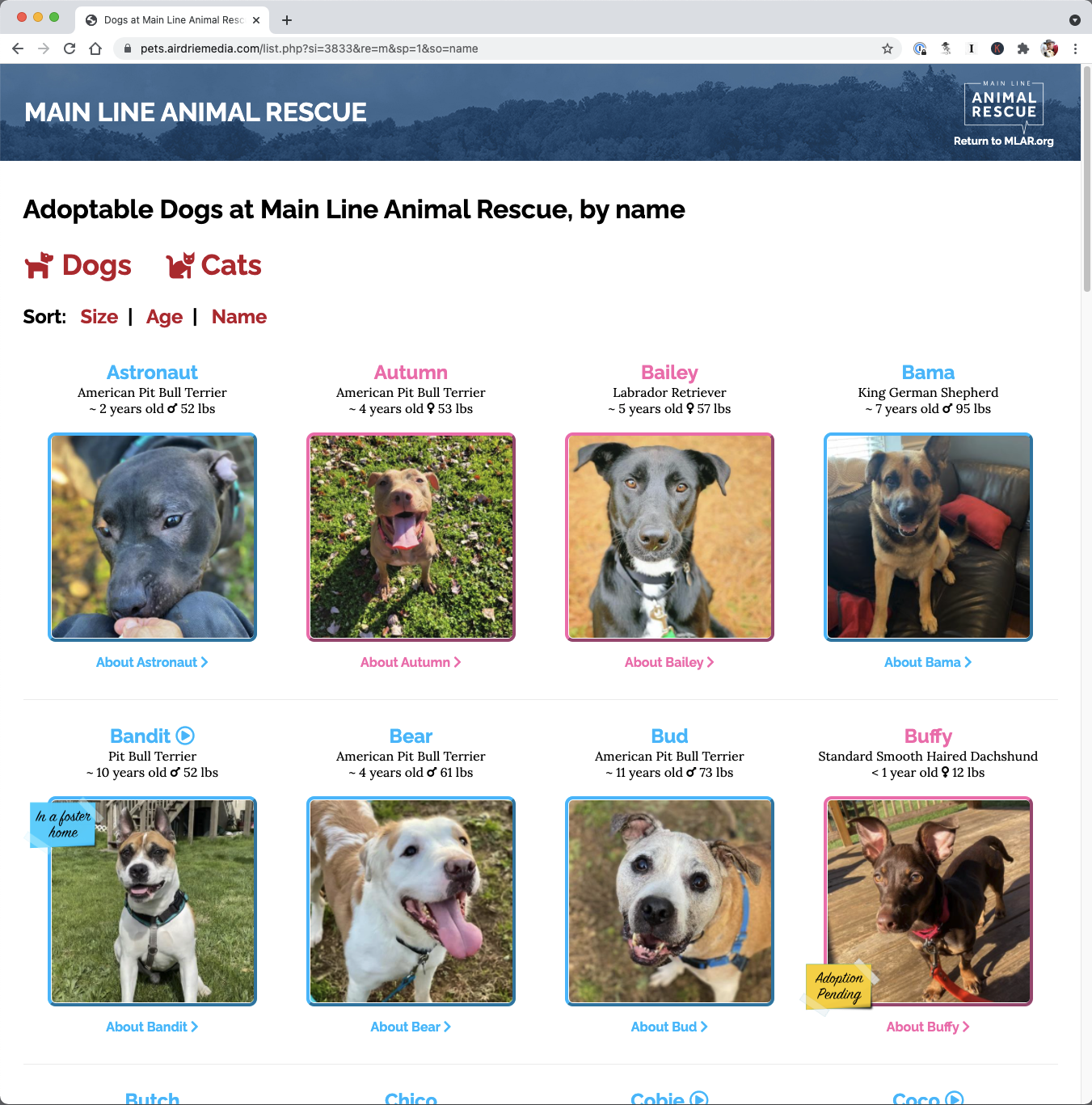 PetPress is a WordPress plugin that provides a comprehensive interface with the PetPoint service. Shortcodes allow the display of individual animals as well as lists of animals in a given site.
Features
Caches PetPoint results for fastest response times. User-configurable cache timeout.
Shortcodes allow the display of lists of animals or individual animals in the context of your site.
Responsive HTML for desktop, tablet, and mobile devices.
Each animal gets a distinct URL, so it is possible to create links to individual animals on your site (or to lists of animals, if you prefer).
Because each animal's detail page has a distinct URL, you can count and track views of individual animals in Google Analytics.
Sort lists by name, age, or weight.
Supports shelters with more than one type of animal, or shelter organizations with multiple sites.
All you need to use the plug-in you need your PetPoint authentication key and your site ID, both of which can be found in the Admin section of the PetPoint website.
If you would like to see this code in action, please see the PetPress demo page.
Note that PetPress does not write to PetPoint — all operations are read-only. As a result, use of PetPress does not pose any risk to your source data.
For technical information and to get started, please visit the PetPress page.
* note that PetPress is not an official product of PetPoint and no endorsement by PetPoint is implied.